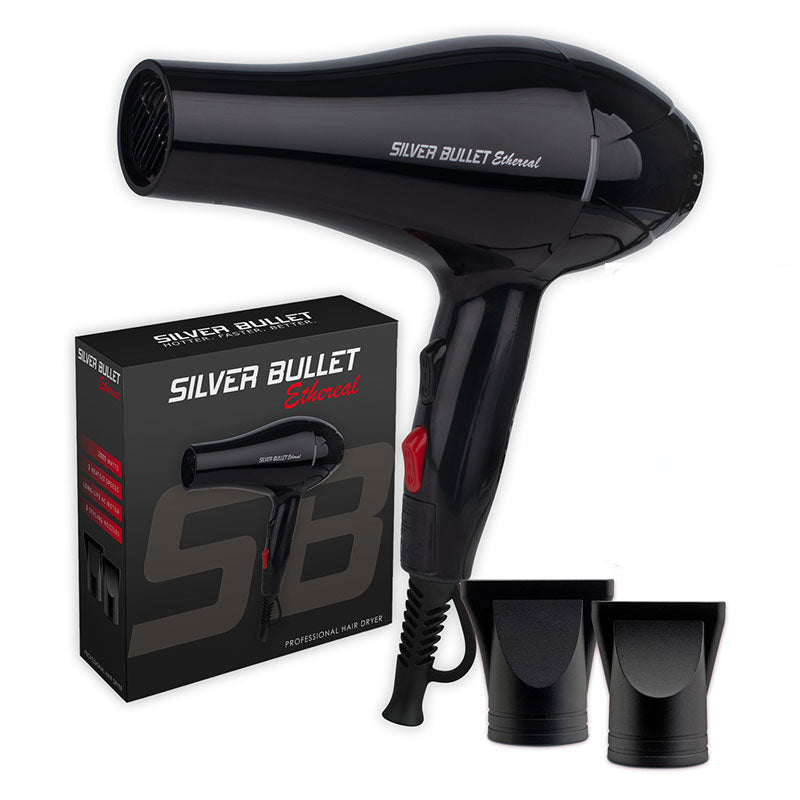 Silver Bullet Ethereal Professional Hair Dryer - Black
How to use :
For optimal results shampoo, apply conditioner and then rinse hair. Detangle and dry. Dry hair using a radial brush and, if preferred, the concentrator nozzle supplied with the dryer. Dry one section of the hair at a time by winding hair gently around, or partially around the radial brush. Whilst letting the hair glide over the brush, apply air from the dryer at the required temperature. Repeat until hair is dry and desired style is achieved. Professional use only.
All orders are packed and ready to send the next business day following your order. You will receive a notification once your order has been packed along with tracking information.