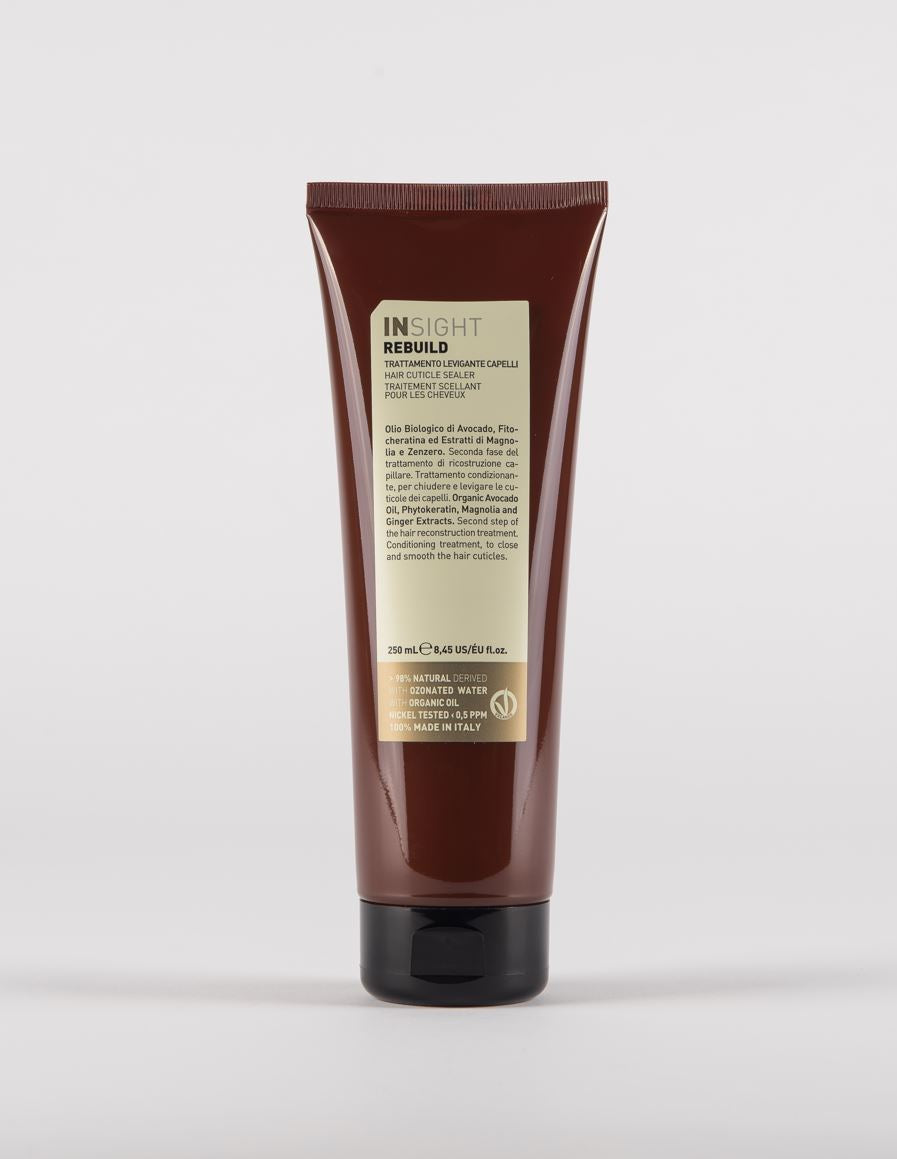 Hair Cuticle Sealer 250ml
The SECOND PHASE of the Rebuild treatment.
The hair cuticle sealer performs a conditioning action, to close and smooth the hair cuticles. Its acidic pH formula, to be applied after rinsing hair filler serum, contains ingredients that can protect the external cuticle, sealing the nourishment previously provided inside the hair and improving its shine.
BENEFITS
REBUILD is the new Insight line, rich in naturally derived ingredients that help restore the integrity of the hair fiber and its protein content, improving its shine, combability, strength, and elasticity.
HOW TO USE
After rinsing the Hair Filler Serum off, apply the Hair Cuticle Sealer to hair that has been carefully towel-dried. Leave on for 8 to 12 minutes, depending on the type of hair. Rinse with water only; style and dry hair.
EXTRACTS
+ ORGANIC AVOCADO OIL
+ PHYTOKERATIN
+ MAGNOLIA AND GINGER EXTRACTS
+ PRACAXI OIL
All orders are packed and ready to send the next business day following your order. You will receive a notification once your order has been packed along with tracking information.